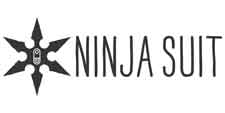 Contact Information

Company Name: Ninja Suit
Address: 2505 SE 11th Ave Ste 210
Portland, OR 97202

Company Phone: 503-866-8644
Web Site: https://myninjasuit.com/
Company Description: NINJA SUIT the ORIGINAL one-piece base layer suit! The Ninja Suit functions as the best most versatile base layer solution on the planet. With over 10 years in the base layer market, Marino and sythetic material options and Men's, Women's, and kids specific designs the Ninja Suit has become an everyday essential for our customers & ambassadors that need a technical & functional base layer system to keep up with them as they adventure the world.